I always knew I wanted to travel. That part was obvious. The hard choice was deciding where I wanted to travel to and what I wanted to do once I got there. Whilst researching for my trip I stumbled across the Projects Abroad website, had a browse, and was delighted with what I found. I volunteered in Jamaica for four months and worked on a the Childcare Project.
My Childcare Project
After a few initial concerns which were instantly rectified by Projects Abroad staff, I spent about a month on the project before being joined by Sinead, another volunteer from England. We had endless things to talk about and spent our time teaching pre-school children the basics as well as interacting with their families.
We got the children out of the house for an hour each day, something that sounds simple, but without the project running, would have seen them spending the day in their house whilst their parents worked. We had ten children who we saw regularly and there was nothing more heartwarming than when they came running out of the house and greeting you with "teacher teacher!"
Exploring Jamaica
After I had been there for a while I had earned a week off, as well as having thought ahead and booked two weeks off at the end of my four months. But this really wasn't necessary in order to see the island. Each weekend a volunteer would organise a trip to one of the more touristy areas (as well as the ones tourists sometimes overlook). I found time to visit Montego Bay, Port Antonio, Boston Bay, Kingston, Bulbay, The Blue Mountains, Treasure Beach, Ocho Rios, Negril usually more than once. It was good to have some time-out to relax, see the sights and socialise with the other volunteers.
One of my highlights was when we went to 'Life Fest' in Kingston where we managed to get a tour of Kingston and visited King Yellowman's house, Movado's house and Shaggy's studio. We admired Gyptian and to top it all off we had VIP tickets to the concert where Damian Marley, Richie Spice and Capleton were headliners. If you don't know who they are now, after two days in Jamaica you'll be singing along wondering how you had never heard of them. Music surrounds you everywhere you go in Jamaica.
My host family
When I wasn't travelling or working, my home was in Mandeville with my host mother, her father, her daughter, her friend and their house-keeper. From the moment I arrived I was made to feel extremely welcome. To begin with, I was the only volunteer there, but about two months I was joined by a number of other volunteers. The house was amazing and had everything we could have wanted- I had a double room to myself with my own bathroom and a lovely balcony overlooking the town. When it comes to the local cuisine, you will be spoiled for choice!
Final thoughts
I could continue to describe more about my time in Jamaica, but I'll let you experience it without too many expectations. It beat all of mine. I made friends for life with volunteers as well as the locals and nine months on I still think about Jamaica every day. My experience in Jamaica has and will continue, to make me realise that regardless of which voluntary placement and country you choose, it will become your life for however long you are out there and will remain with you for a long time after.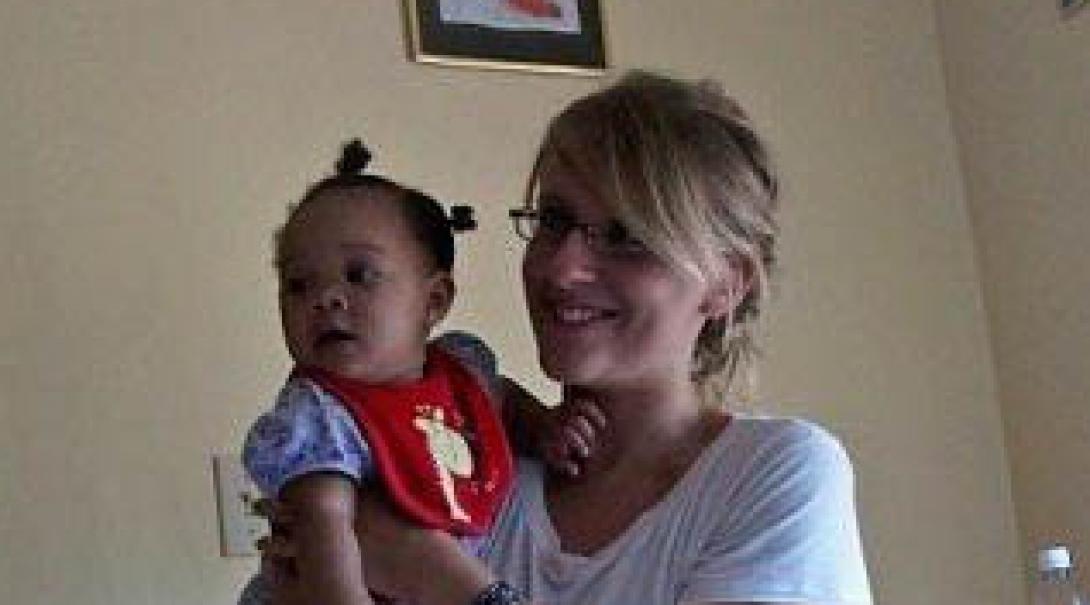 Are you interested in joining this project?
If so, one of our experts can help.
Contact Us on:
049 779 99 09
Dit ervaringsverhaal kan verwijzingen bevatten naar het werken in of samenwerken met weeshuizen. Lees hier meer over het huidige beleid van Projects Abroad ten aanzien van vrijwilligerswerk in weeshuizen en de overgang naar gemeenschapsgerichte opvang voor kinderen.
Dit verhaal is een persoonlijke ervaring van een vrijwilliger op dit project en dus een momentopname. Houd er rekening mee dat jouw ervaring hiervan af kan wijken. Onze projecten veranderen constant, omdat we inspelen op de lokale behoefte en we voortborduren op de behaalde resultaten. Ook verschillende weersomstandigheden kunnen de ervaring beïnvloeden. Wil je meer te weten komen over dit project, neem dan contact op met onze vriendelijke medewerkers voor meer informatie.